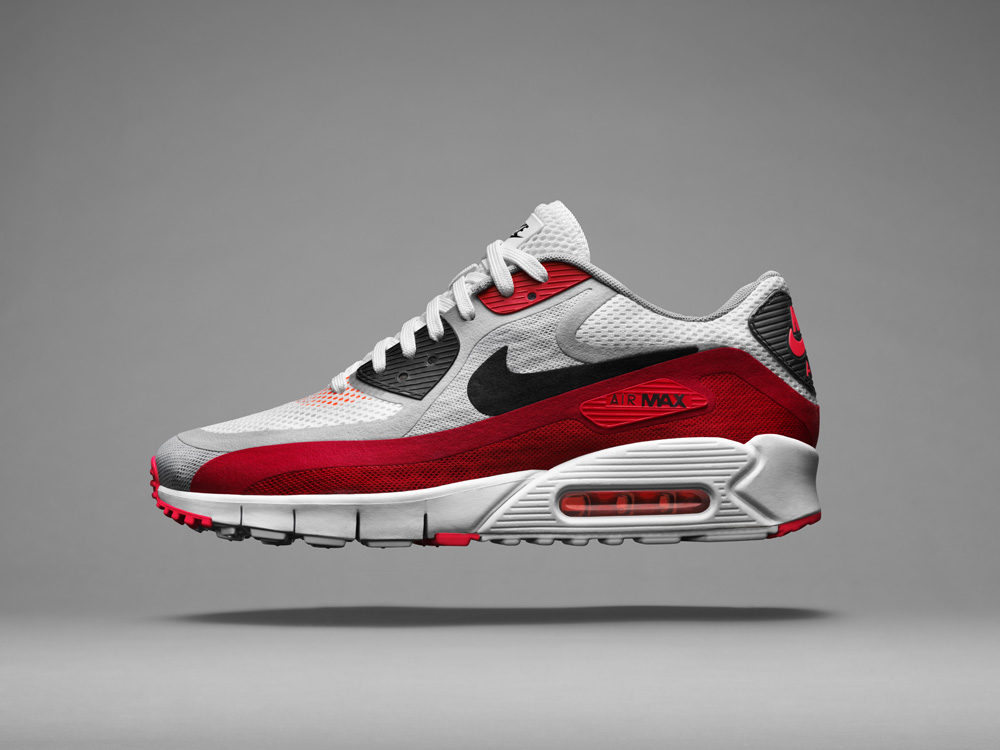 Heute geben wir Euch einen Einblick in die kommende Nike Air Max – "Breathe" Collection.
Nike macht mit der "Breathe" Collection einen weiteren Schritt in Richtung Zukunft. Über die Jahre konnten wir schon viele Neuerung in der Air Max Family miterleben, ob jetzt gut oder schlecht sei mal dahin gestellt aber Nike ist meiner Meinung nach meistens der Vorreiter gewesen, was neue Technologien oder Styles betrifft und somit wurde mit der "Breathe" Collection an erstmal drei Air Max geschraubt.
Mit Blick auf die heißen Sommertage, wurde hier viel Wert daran gelegt, dass die Füße in den Schuhen besser atmen können und nicht zu schnell ins Schwitzen kommen und man keine tropische Feuchtigkeit in den Schuhen hat.
The pack innovations include taped seams, moisture-wicking linings, open-mesh uppers, elastic laces, soft heel counters, and natural motion tooling, combining to deliver iconic silhouettes true to their roots and built for summer. Contoured for comfort, the Nike Air Max Breathe Collection modernizes the summer wardrobe by making more with less.
Den ersten Schritt machen folgende Air Max Modelle:
Nike Air Max Light Breathe
Nike Air Max 90 Breathe
Nike Air Max 1 Breathe
Die Nike Air Max – "Breathe" Collection wird am 01.05.2014 released und ist u.a. natürlich auf Nike.com zu bekommen. Stay tuned!