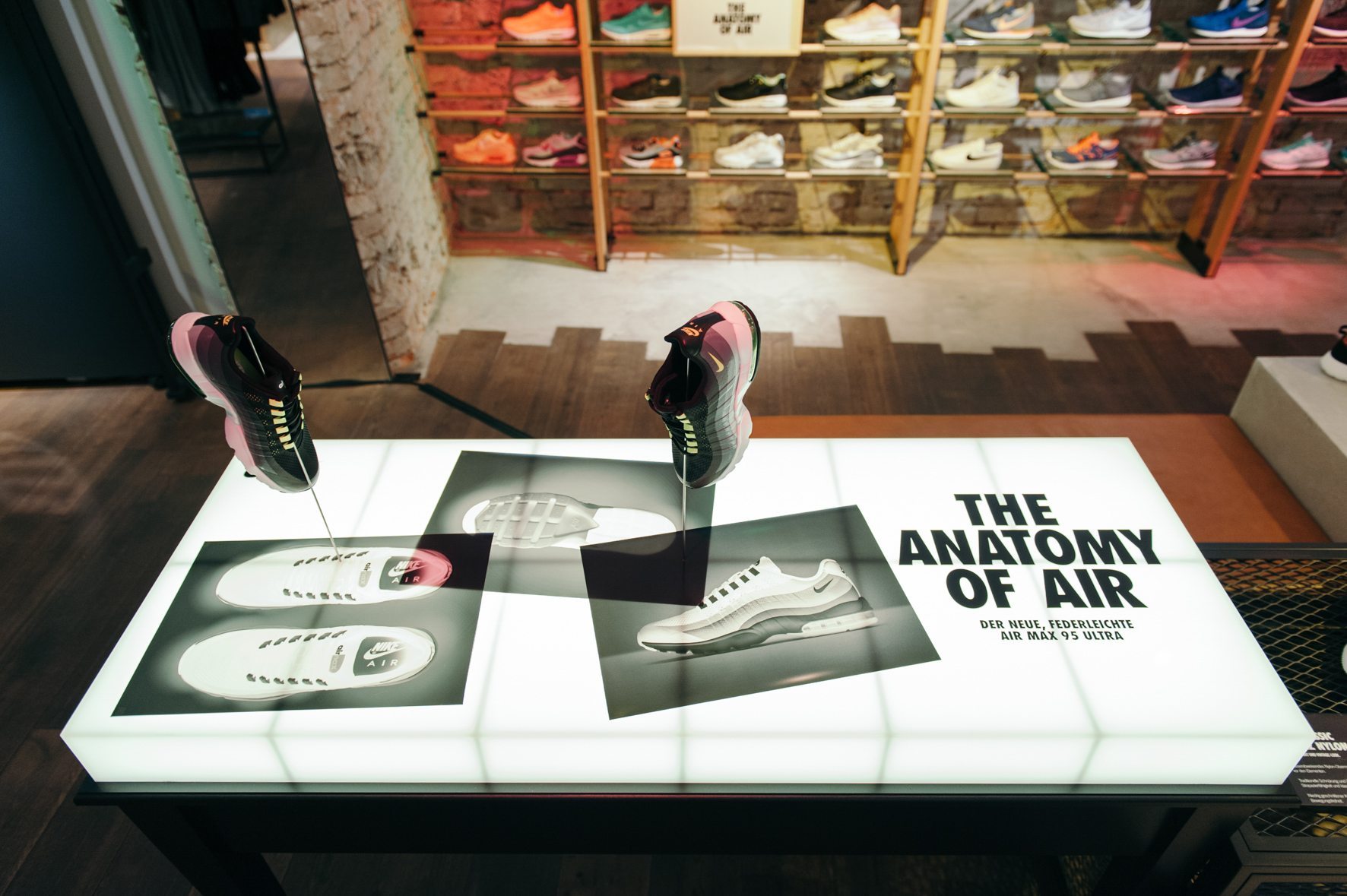 Nike und Münzinger feiern "Münzinger Sneaker Basement" Opening!
Am Freitag, den 17. Juli feierten Nike und Münzinger das offizielle Opening des Münzinger Sneaker Basements am Marienplatz 8 in München. Mit der neuen, 100qm großen Fläche im Untergeschoss des Stores verfügt Münzinger über den größten Nike Sportswear Shop-in-Shop in Deutschland.
Die neue Etage im historischen Rathauskeller in der Münchner Innenstadt überrascht mit einem individuellen, maßgeschneiderten Design-Konzept und bietet die ideale Verkaufsfläche für die neuesten Nike Sportswear Produkte für Men und Women im Bereich Footwear und Apparel.
Im Rahmen der Eröffnung und anlässlich des 20. Geburtstags des Air Max 95 wurde im Erdgeschoss des Stores ein temporärer Space rund um die Sneaker-Ikone geschaffen. Die "Anatomy of Air"-Darstellung illustriert die Heritage und Innovationen der Air Max 95 Familie. Das Artwork "Anatomy of Munich"" das Teil der Inszenierung ist, wurde von dem Münchner Graffiti-Künstler PALOMIA gestaltet.