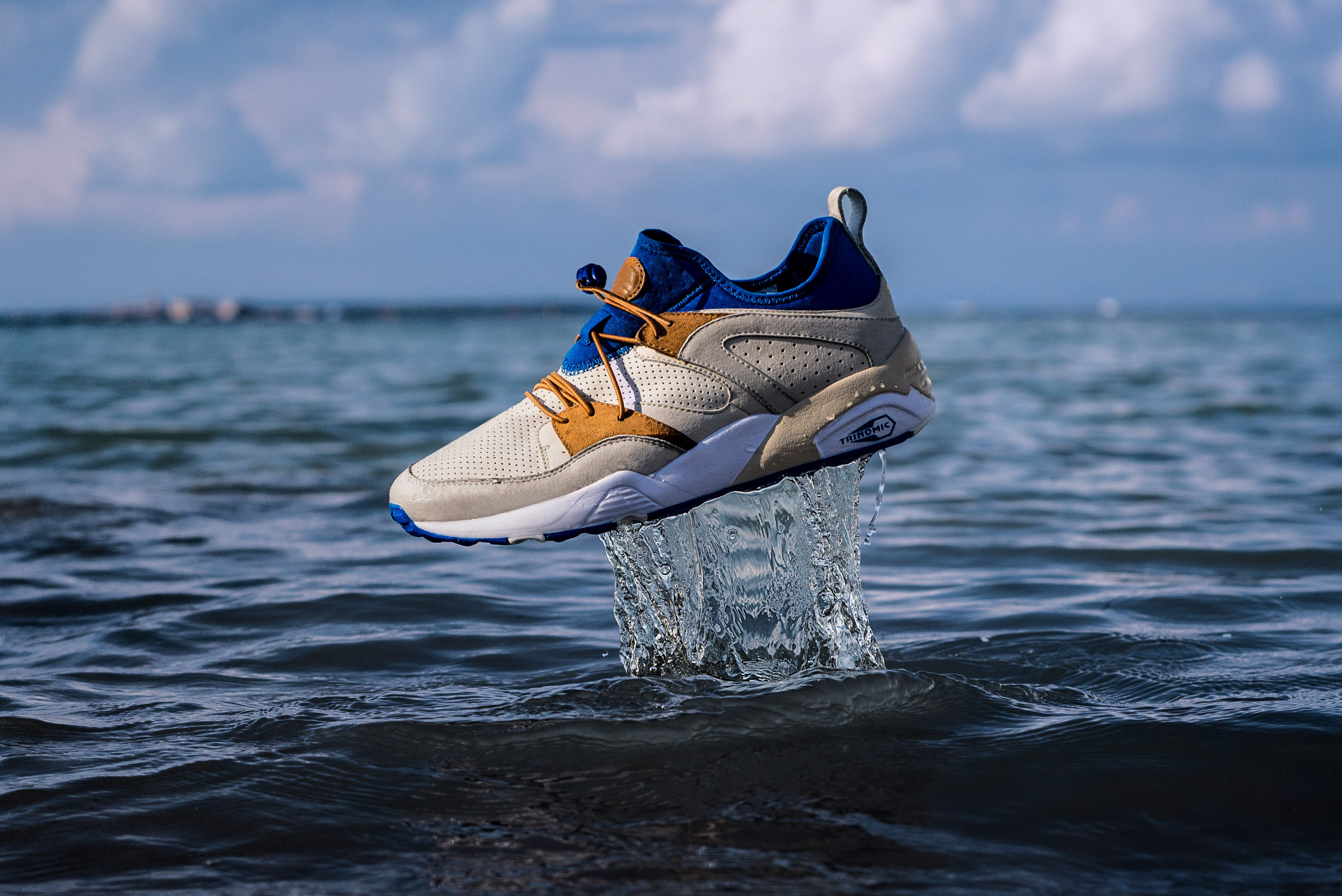 Eine der Institutionen für Sneaker in Italien wird 10 Jahre alt. SNEAKERS76 aus Tarent hat zu diesem Anlass mit gleich 4 internationalen Sneaker Brands eigene Styles konzipiert, unter anderem mit PUMA.
Herausgekommen ist der Blaze of Glory Soft "THE LEGEND OF THE DOLPHIN". Der Delphin ist einer der 4 Symbole der die Herkunft der SNEAKERS76 Macher und des Stores repräsentiert. Der Legende nach war es ein Delphin, der den Gott Taras (Sohn von Poseidon) nach seinem Schiffbruch vor der Küste von Tarent rettete. Aus Dankbarkeit für diese Rettung gründete Taras die Stadt Tarent.
Die weichen Materialien des Blaze Of Glory Soft stehen bei dieser Collabo für die Gutmütigkeit des Delphins und der Shape der Toebox erinnert an dessen Schnabel. Noch heute ist die Küste von Tarent von eben diesen Delphinen besiedelt. So kann man regelmäßig im Hafen beobachten, wie sie eintreffende Schiffe auf den letzten Metern begleiten.
Den PUMA x SNEAKERS76 – Blaze of Glory Soft bekommt Ihr am 17.12.2016 u.a. bei The Good Will Out!