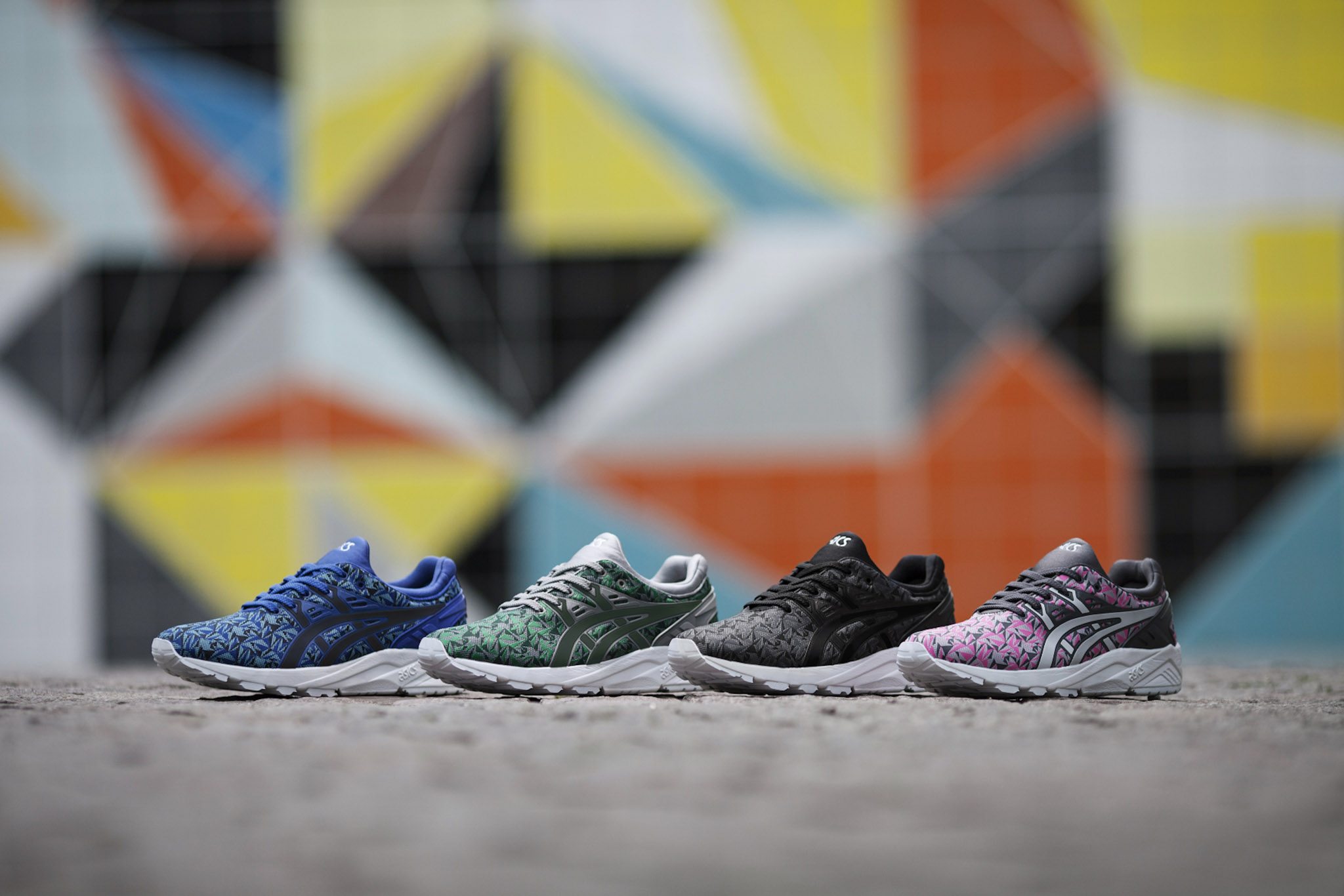 Mit dem Gel-Kayano Evo – Origami Pack bereichert ASICS Tiger im Rahmen seiner "ONE WITH THE CITY"- Kampagne die Gel-Kayano Evo-Familie um vier weitere außergewöhnliche Designs.
Als 1993 der GEL-KAYANO TRAINER vom Entwicklungsteam seines Erfinders Toshikazu Kayano im Markt vorgestellt wurde, setzte er mit seinen technischen Features neue Maßstäbe in der Laufschuhentwicklung. Während sich die Weiterentwicklung als GEL-KAYANO mittlerweile einer 23jährigen Erfolgsgeschichte erfreut und mit unzähligen Auszeichnungen einen Platz in der Hall of Fame der Laufschuhe sicher hat, eroberte sich das Original einen festen Platz in der Sneakerszene.
Die Transformation vom Hochleistungs-Runningschuh zum angesagten Sneaker ist mit dem GEL-KAYANO EVO eindrucksvoll gelungen. Während Designelemente wie die Monosock und das charakteristische Stripedesign beibehalten wurden, ist die Umsetzung des Uppers deutlich minimalistischer angelegt.
Die Tigerstripes sind verschweißt und das Mesh-Obermaterial von Overlays auf der Zehenbox befreit, was den Schuh spürbar leichter macht. Der GEL-KAYANO EVO steht für moderne Simplizität. Mit einem Origami-inspirierten Jacquard-Muster schlägt der Sneaker eine elegante Brücke zu seinen japanischen Wurzeln.
Das ASICS Tiger Gel-Kayano Evo – Origami Pack bekommt Ihr ab jetzt u.a. bei: Asphaltgold, 43einhalb, Afew, Overkill oder Tint!